Motion Tracking
9 Jun 2017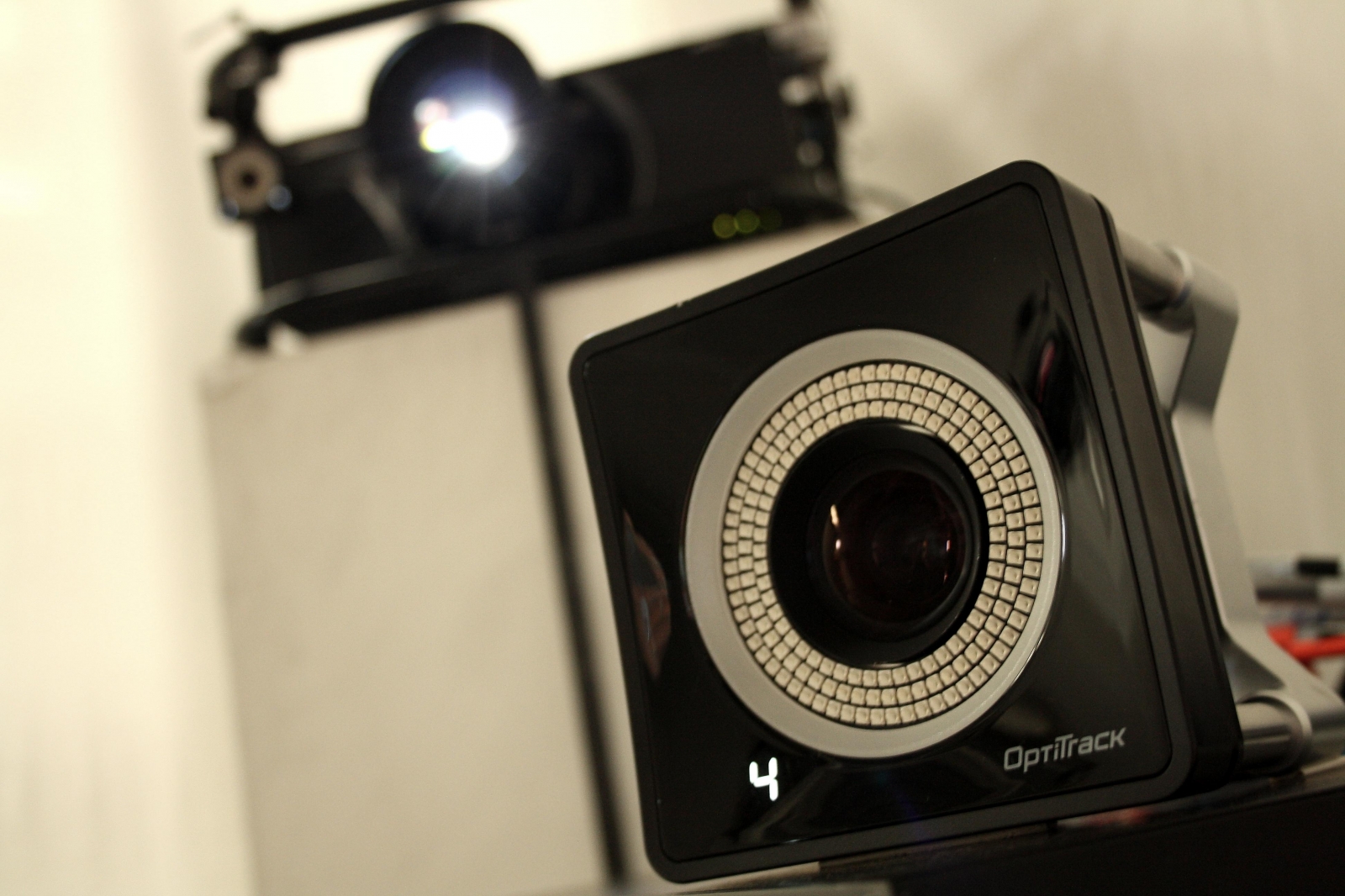 Motion tracking is the next evolutionary stage in creating an immersive and engaging environment at events.
The technology has previously been used to create visually stunning effects for productions such as Cirque du Soleil and the Miley Cyrus tour, where huge inflatables were mapped and projected onto whilst moving around the stage.
Taking inspiration from these examples the technical team at Blue-i have been developing innovative, cutting edge systems centred around camera tracking,to enable presenters and audiences to interact with content on movingobjects in a very real and engaging way.
After careful research we invested in several Photon media servers from VYV, along with multiple high resolution motion sensing cameras and set to work testing the capabilities of the technology.
It very quickly became apparent to our engineers that there is enormous potential for this technology in the corporate events industry.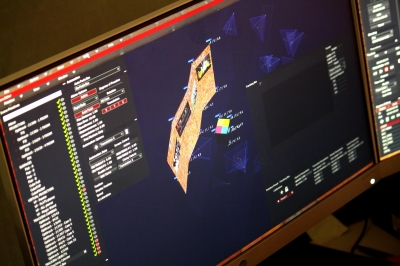 With the careful placement of multiple cameras throughout a space, moving objects can be tracked in real time and projection mapped in 3D. Educational content can be interacted with by presenters in a more fluid fashion and traditional problems such as projection shadows from presenters in front of a screen can be eliminated via intelligent system compensation.
Imagine a scenario where not only can a new car be projection mapped to demonstrate new colours, wheel designs and trim modifications, but it can drive across the stage at the same time! Pieces of set can be moved around the stage, triggering content or information as they are placed in different areas. New products can be tracked within a space to trigger user specific content or advertising. Presenters can reveal statistics with a wave of the hand and push them to different areas of the screen or set with a gesture.
To show our clients just some of the amazing capabilities of motion tracking, we built a demonstration room in our warehouse earlier this year. The feedback has been fantastic, with so many atendees seeing the vast potential for their events and we're looking forward to our first motion tracking event later this year.
Find this as exciting as we do? Please get in touch to find out more!