Radar Proximity Sensor Technology
29 Jun 2017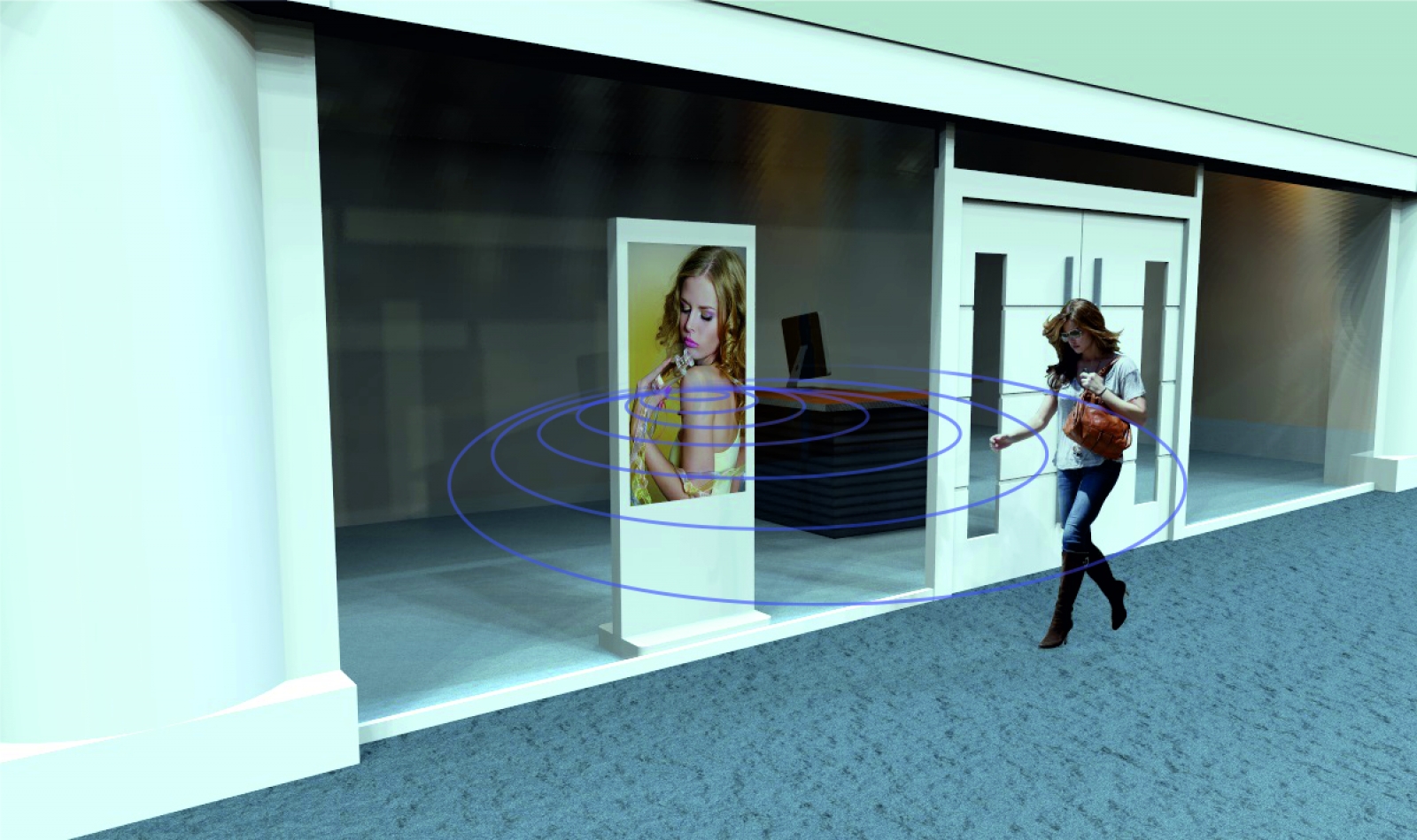 A client representing a major sports brand approached us with a brief for a brand activation in a retail environment. The aim was to surprise and engage members of the public with sound and visuals as they walked past a particular prestigious shop in London.
A large display would be rigged in the window with a large eye that would follow unsuspecting passers-by, accompanied by sound effects.
Our team began working on a bespoke system to capture movement outside the shop and trigger the video and sound. The challenges included the need to determine the location of the person or the direction they were walking in, as well as the fact that we weren't able to place anything outside of the shop front and the windows were made from laminated lead glass.
They overcame the issue of the dense glass by opting to use radar sensors. This technology was ideal due to the wavelength being long enough to pass through the glass and the ability to vary the gain of the signal.
Two sensors were created to be placed either side of the video screen and linked to a processing unit, programmed to recognise each of the sensors independently and trigger the video and sound in configurations relevant to the position of the movement.
The sensors however were omnidirectional, meaning that the radar waves pushed out in all directions and captured movement in undesirable locations, making it difficult for the system to locate the direction of the movement. Our team overcame this by creating steel tubular housing for each of the sensors, creating a focused cardioid field of motion capture each side of the video screen.
The results were superb and surprised members of the public would often walk back past the shop front to trigger the experience a second or third time, also filming it on their smart phones.
This technology has a lot of uses for retail, exhibitions and product launches. For example a perfume launch could use this system to trigger not only sound and visual advertising but also smell as a potential customer walks by.
Want learn more? Please get in touch to talk about your next project!